This year, Taylor Box Company was honored to receive the Manufacturer of the Year award for 2022 from Rhode Island Manufacturer Association.  Providence Business News reached out to Dan and Marken Shedd to talk about what it meant to receive this award, for the company, the industry, and the community.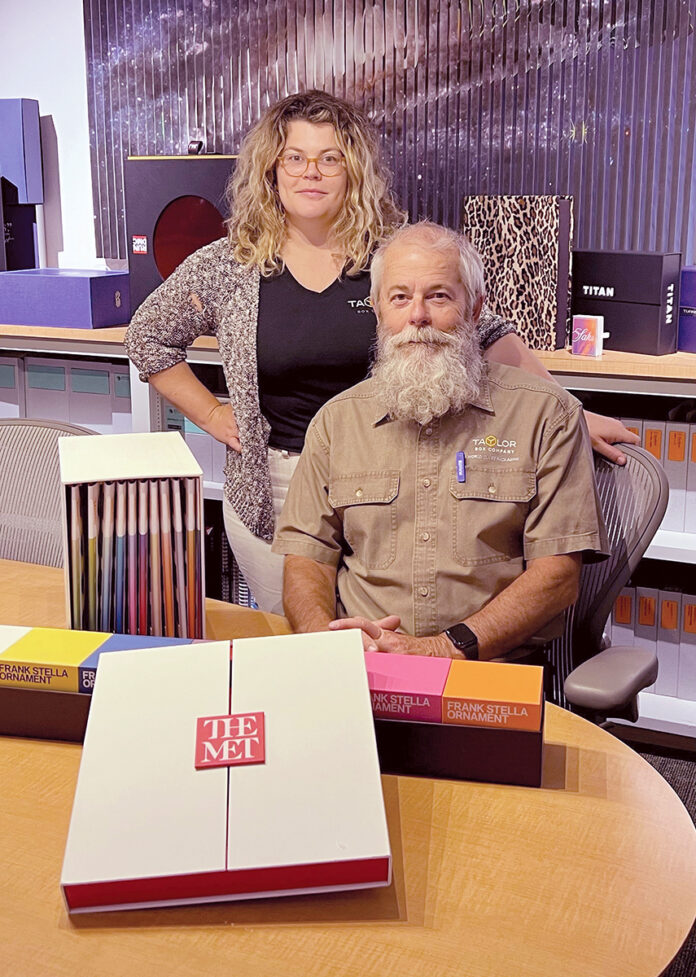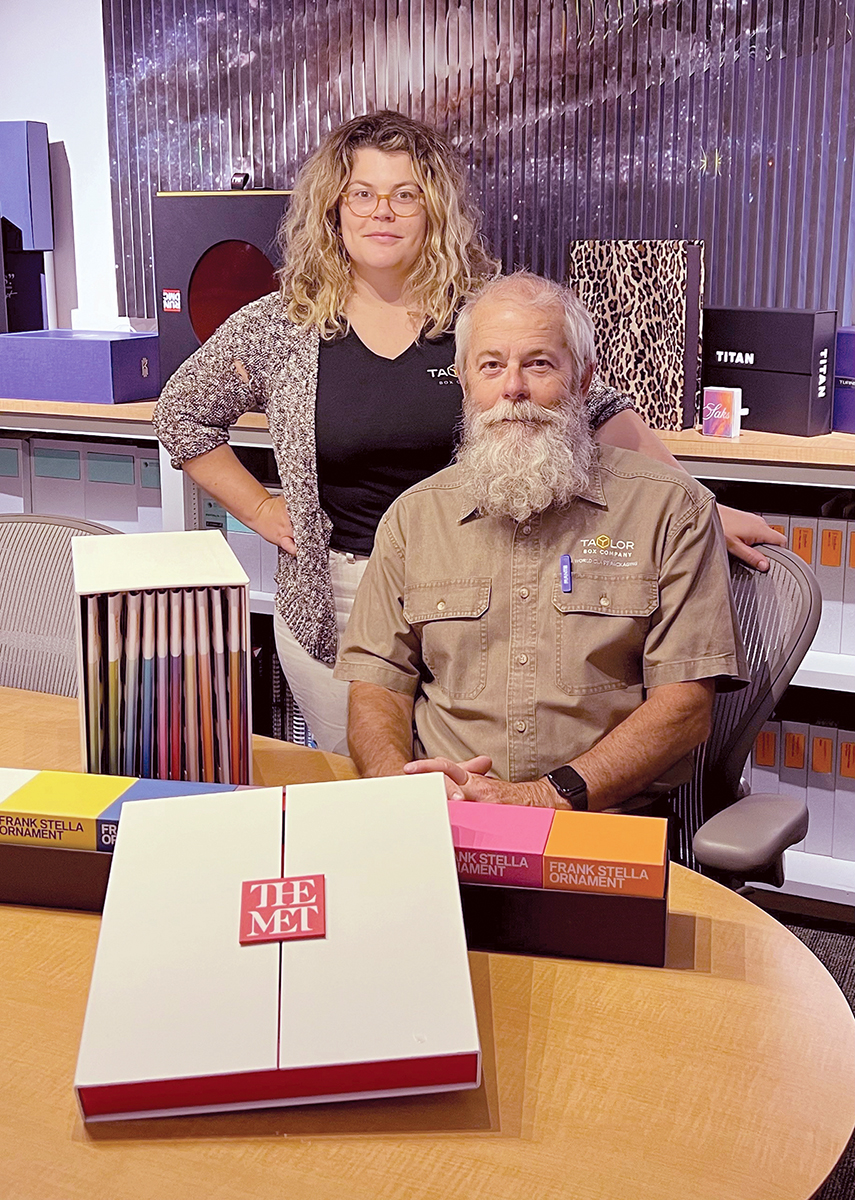 DAN SHEDD is the president and MARKEN SHEDD is a senior business analyst for Warren-based packaging manufacturer Taylor Box Co., which has earned a 2022 Manufacturer of the Year award from the Rhode Island Manufacturers Association.
What does receiving this award from the manufacturer's association mean to both you and Taylor Box?
DAN SHEDD: Marken and I represent a Rhode Island company founded in 1885 with a rich history of design and manufacturing. We have remained relevant by successfully pivoting with the marketplace, investing in technology across the operation and broadening our capabilities. Today, much of the manufacturing base from the 20th century in Rhode Island has disappeared or evolved, and our small company has as well. Being recognized by RIMA for our four generations of family stewardship, our commitment to promoting manufacturing's value to our economy and our global reputation for innovation and quality is a distinct honor we share with all our employees and partners.
How has the company supported the community this past year?
MARKEN SHEDD: Locally, we support historic Warren's preservation and conservation efforts; Warren Little League; Warren Economic Development Committee; and Hope & Main's production and delivering of meals to those in need. At DESIGNxRI, we actively participate, provide financial support and mentor aspiring design entrepreneurs. We serve on RIMA's board working to improve career and technical education. We are very active in providing financial support, actively volunteering and collaborating on immersive business and entrepreneurial education at Highlander Charter School's Warren campus.
In what ways will Taylor Box continue to support the community this year and beyond?
MARKEN SHEDD: An important part of any company's citizenship is to be supportive of organizations and ad hoc efforts to improve the communities they are involved in. We will continue to support Highlander School's college scholarship endowment, capital projects and provide students an immersive exploration of business. DESIGNxRI is always part of our effort to support and promote design's importance to both our economy and quality of life. A new organization we are excited to support is Thrive Outside, design builders of outdoor immersive teaching environments.
Read the article on PBN below.
Taylor Box receives 2022 Manufacturer of the Year award from RIMA